Sara Schnadt, artist and NASA Jet Propulsion Laboratory staffer. Photo Jauren Jeter. Source: Artnet News
"The gig economy is empowerment. This new business paradigm empowers individuals to better shape their own destiny and leverage their existing assets to their benefit."
– John McAfree
Many of us have become "talent" products in a vast talent marketplace. As with any crowded marketplace, a brand helps to authentically differentiate, resonate and connect with those that matter. This means crafting your personal "professional" brand. I know, some of you are saying, really, do I have to? Read on.
The Gig Economy
The term "gig" is slang for a job that lasts a specified period of time and was coined by musicians. It has grown to become a core component of the labor market, causing companies to review their definitions of what it means to be an employee. Organizations are starting to find some of their best talent through gig labor arrangements.
The gig economy is a labor market characterized by the prevalence of short-term contracts or freelance work. It is a free market system in which temporary positions are common and organizations hire independent workers for short-term commitments. Gig employees can include freelancers, independent contractors, project-based workers and temporary or part-time hires.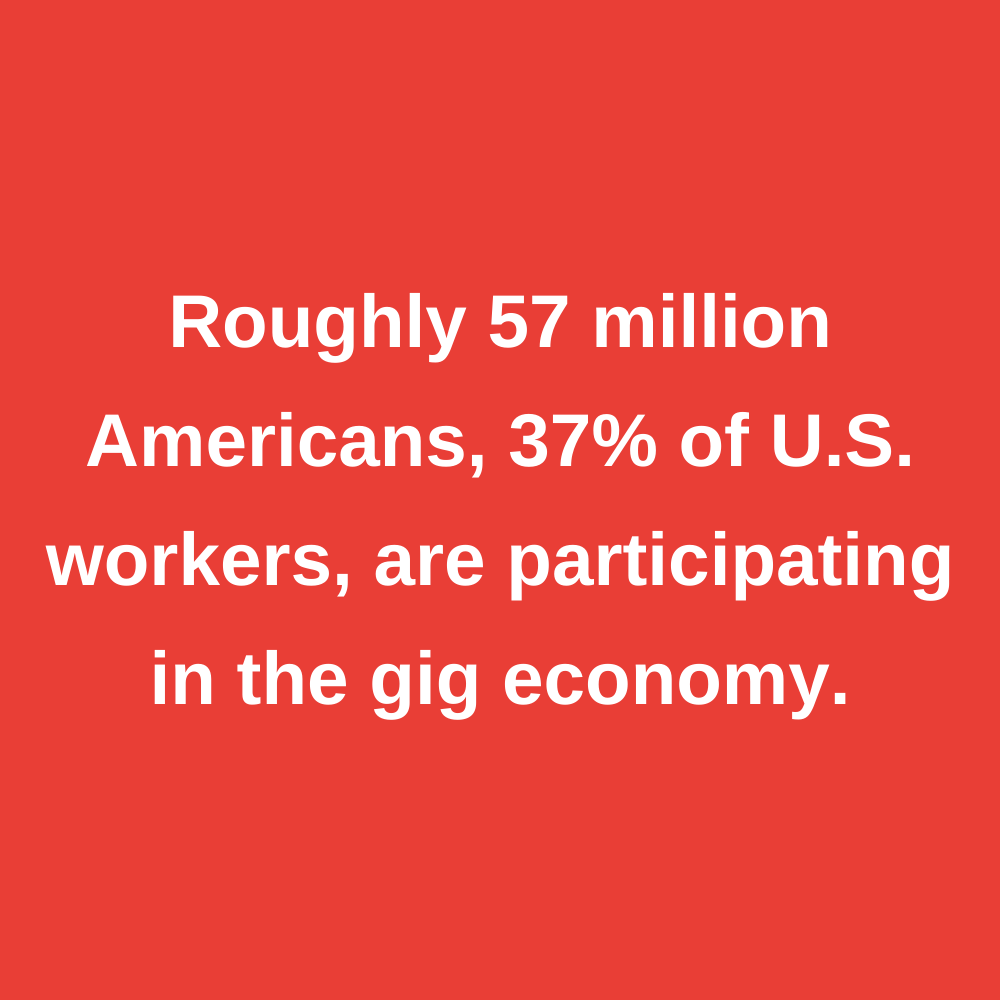 This is also known as the alternative workforce. Businesses save resources in terms of benefits, office space and training and have the ability to contract with experts for specific projects who might be too high-priced to maintain on staff. There are many websites now for gig recruiting including Behance.net for creative work or Toptal for IT.
There are several forces behind the rise of the gig economy including: digital technologies that allow workers to be mobile and work from anywhere; financial pressures on businesses leading to the creation of a more flexible workforce; and the entrance of the millennial generation into the labor market which is demanding a work-life balance that favors flexibility. The gig economy is one of several new operating models transforming society along with the sharing economy (collaborative consumption, peer-to-peer based sharing), the gift economy (no payment for goods and services) and the barter economy (cashless economic system).
Your Brand in the Gig Economy
The gig marketplace is comprised of millions of people. Just like products and services in a crowded market, you will benefit from having a brand. Especially in a world where "contactless" hiring is now common, your professional brand will help you break through and shine. It not only communicates your reputation and value to an employer, but also the secret sauce of you. It is not your resume. It frames your resume.
A personal professional brand helps highlight your strengths, establish a reputation, build trust, and communicate the unique attributes you bring. It will attract the right people and communicate that you are the right fit. It conveys a unique identity and clear value proposition.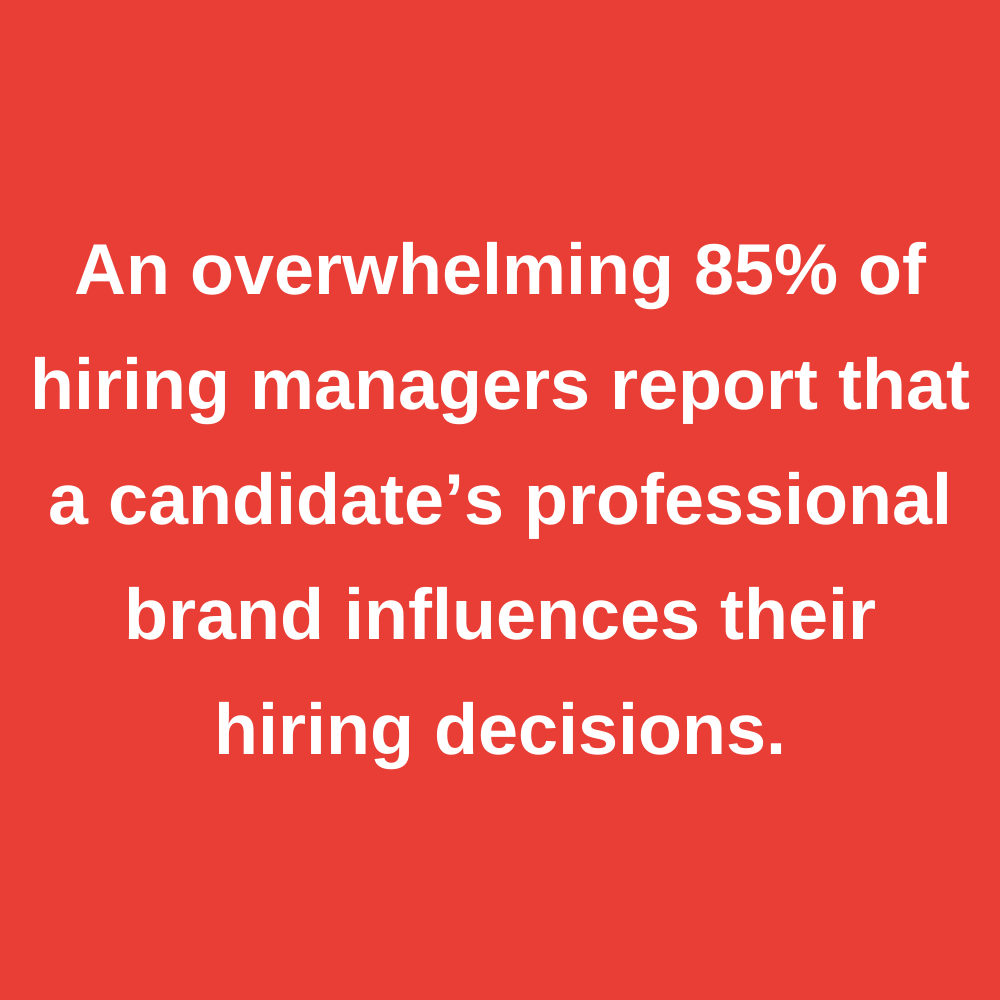 Creating Your Personal Professional Enchanted Brand
There are lots of ways to create your brand depending on who you are and what you are after. Here's a basic starter kit.
Research: It helps to do a little research to further uncover the skills and traits that make you distinct. I know it may be awkward, but Google yourself and see what you find. Also, talk to peers, colleagues, friends and family who have worked with you to hear what they have to say.
What are 3 words that you would use to describe the best parts of me?
What kind of work culture best fits me?
What makes me special?
How would you characterize who I am and what I bring?
Once you have a list of words that describes you, put them into a free word cloud generator like Wordle as that visual may help you. The biggest words are the ones used most often to describe you.
Personal Brand Identity Statement: Write a one or two-sentence phrase that accurately sums up what you do and what you stand for. It's essentially your unique selling proposition, the thing you do best. The best personal professional branding statements are catchy, memorable, and attention-grabbing. It needs to be short while also conveying the value you provide to employers, clients, or customers. It should also have a certain level of intrigue that makes people want to learn more about you. For example: "I help thought leaders write great books in just 90 days. 300 satisfied clients so far."
Portrait Photo: Like a good actor, get a great "head shot" of yourself. In many ways, this is your logo. I recommend doing what actors do. Find a local head shot photographer as they know how to create "career building" head shots, and they are also affordable. LinkedIn profiles with professional headshots receive roughly 14 times more profile views and are 36 times more likely to receive a message.
Personal Positioning: Think of it as your label. Are you a branding guru? Chief Confusion Officer? Visionary Technology Designer? For inspiration, explore LinkedIn and Twitter and see what others have done.
With those basics, you can begin to put your brand out there.
Email Signature: Use email to convey your brand with an email signature that speaks. You can include your photo, links to your social media accounts and even a phrase that highlights a recent accomplishment e.g., TED Speaker 2021, Featured in Wired's Top 1000 Entrepreneurs.
LinkedIn: For some, having a presence on Instagram, YouTube, Twitter or even Spotify might be the ticket. It depends on where your audience is, and where you need to build a profile. 92% of recruiters leverage social media to find high-quality candidates so you want your brand to shine there. Be sure to focus on the platform that matters most. Do not be daunted! Most have tools that make it easy. Regardless, put your brand on LinkedIn. It is the hotspot for executive recruiters and the "yellow pages" of talent.
Leverage Your Network: 85% of all jobs are filled through networking so be sure to build your brand with friends and family, peers and industry thought-leaders online and in person. The more connections you make, the faster you will build your brand. Use Jibber Jobber to keep track of networking contacts and keep a log of how they have helped you.
From here you can go even further by publishing content, speaking at events, producing a podcast and more. But, most of us have busy lives and our careers are just a part of it so be careful not to get swallowed up in the vortex here. Just enough, might be just right. The point is to be mindful about your personal, professional brand and take steps to be sure it conveys value for you.
FACT FOR THOUGHT
1 Billion, 88%
Over 1 billion people use Instagram every month making Instagram the second-ranked traditional social network in terms of active users, behind Facebook. 88% of users are outside the U.S.
Enjoying Overhead Space? There's More to Love.
Subscribe to Overhead Space to receive mind-expanding content that helps you connect the dots in new ways.