Branding starts with intention and vision and becomes real when people act in new ways.

We create brands that have a magnetic appeal. Choosing them is inevitable and competing with them impossible. Our proven process for building powerful brands has worked across diverse organizations. Comprehensive, future-forward, human-centered and insight-based, our approach is collaborative and designed to give your organization brand ownership.
As brands compete for share of mind in an ever-changing market, building a position of strength is essential. Brands need a differentiated positioning, clarity of purpose and cultural relevance to stand out. We provide the human, cultural and market insight needed to create meaningful differentiation. From understanding the category landscape to defining your brand positioning, we work with you to imagine what's possible and create a brand to lead the way.
How We Build Powerful Brands
After 20 years, here's what we know about building powerful brands.
It starts with a single person: their aspirations, commitment and authenticity.
Branding is a deeply human exercise. Whether it's being driven by a Board member, CEO, CMO or individual leader, their motivation and commitment are core to making it work.
Branding is compelling and sustainable when linked to envisioning a new future.
Successful branding isn't about fixing or tweaking where you are today. It is all about where you want to go, about seeing new possibilities, setting an ideal and moving to realize it in a realistic way.
The Branding Idea is the galvanizing element.
Aligning your business intention with a compelling, ownable idea that grabs people in their tenders ignites it all. The Branding Idea represents the highest common denominator between what your product/company can deliver and the desires of your target audience.
Everything and Everyone speaks for the brand.
Branding is a path not a project, and everyone plays a role. It's a state of being that everyone shares. The brand needs to activate with people inside the company in order for it to feel authentic to people outside the company.
Learn more about BrightMark Consulting and BrightMark Clients.
BrightMark Approach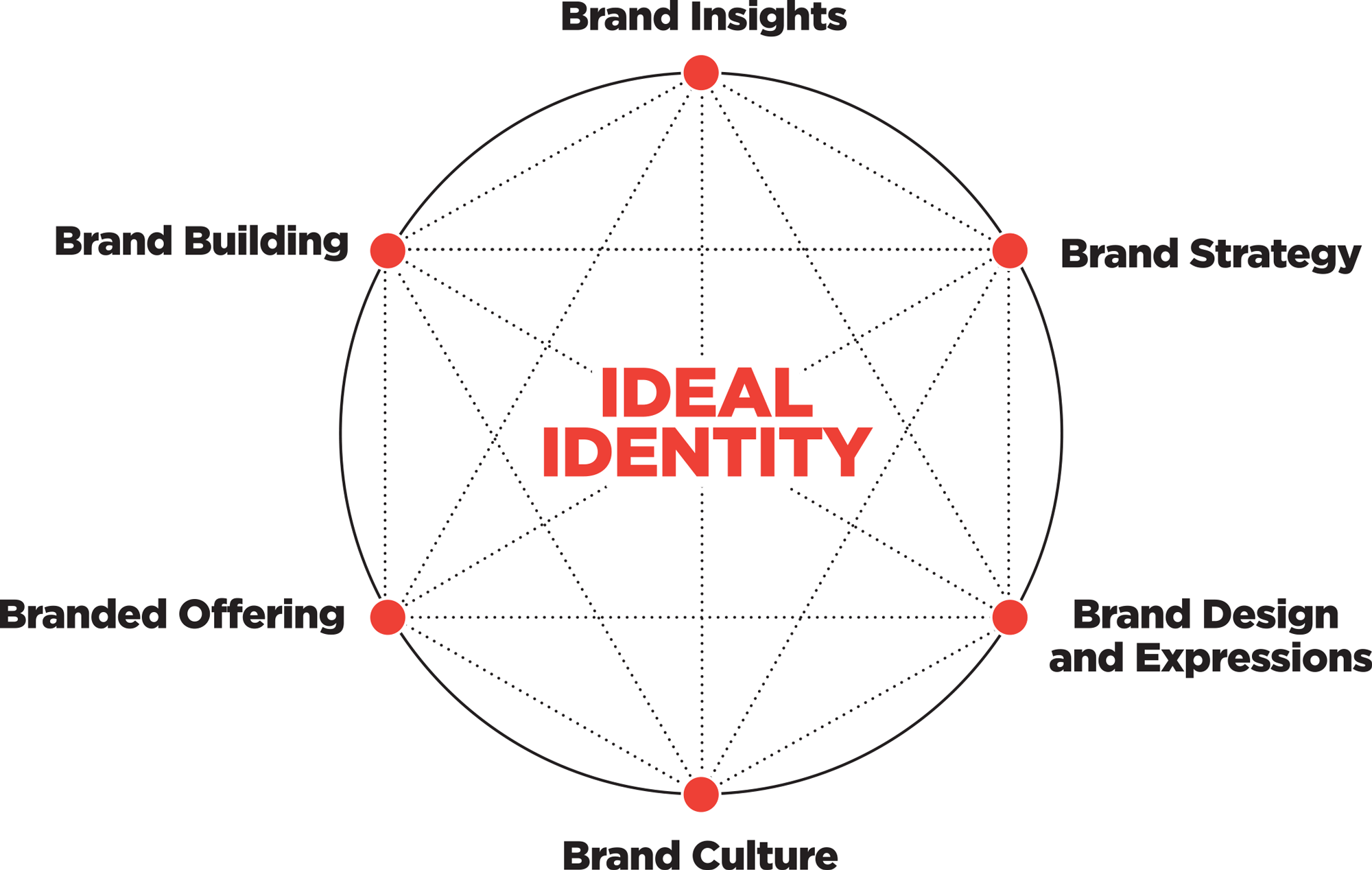 Ideal Identity
Start with purpose and define your ideal brand identity.
What do we need your brand to do, to be and why? What is the North Star?
Brand Insights
Know the ecology of your market and discover the brand opportunity.
Here is where business intentions meet brand and culture. Rigorous secondary, primary and observational data analysis on the market, company, brand, competitive brands, buyers and influencers, channels and environments and trends shaping the future. What are the hidden truths that can drive your brand?
Brand Strategy
Design a brand for the future you are creating.
We are creating a brand that must work in the future. Our solution is built on a solid strategic platform defining the brand audience, vision, mission, values, role, imperatives and unique value proposition. We then build the creative conceptual solution that meets the strategy and features the positioning, promise, personality, essence and big idea. We also lay out the structural strategies including the branding model, architecture, naming system, verbal and visual strategies of the brand.
Brand Design and Expressions
Tickle, captivate and enchant people with your brand.
Great brands required great execution. We use A-list talents to bring the brand to life across all touchpoints: graphic identity (logo, font, colors, photography, images, icons), verbal identity (headlines, elevator pitch, messaging matrix, themes), web presence (website, social media, news sites), campaign (print ads, posters, billboards, videos/clips, social posts, etc.) and materials (corporate stationary, sales, trade, packaging design, etc.) and marketing initiatives.
Brand Culture Design
Everyone speaks for the brand.
We articulate and embed brand inspired values, behaviors and rituals to create a vibrant culture where people feel empowered to drive the business. We create experiences that build belief, advocacy and momentum among the people that matter most to you (employees, shareholders, customers, investors, partners).
Branded Offering
Imagine and develop new growth opportunities with the brand.
We work with you and visionary experts to envision, prototype, test and grow innovative products, services and business lines inspired by brand possibilities.
Brand Building
Build brand awareness, authority, trust and influence.
We build belief, momentum and action in the marketplace using new media, traditional media, digital and analog marketing, experiential and informational moments. We launch your brand into the world where it will find, connect and engage with buyers and influencers to achieve the outcomes it was designed to do.